by trumeta | November 3, 2023
Simple Mushroom Cappuccino Recipe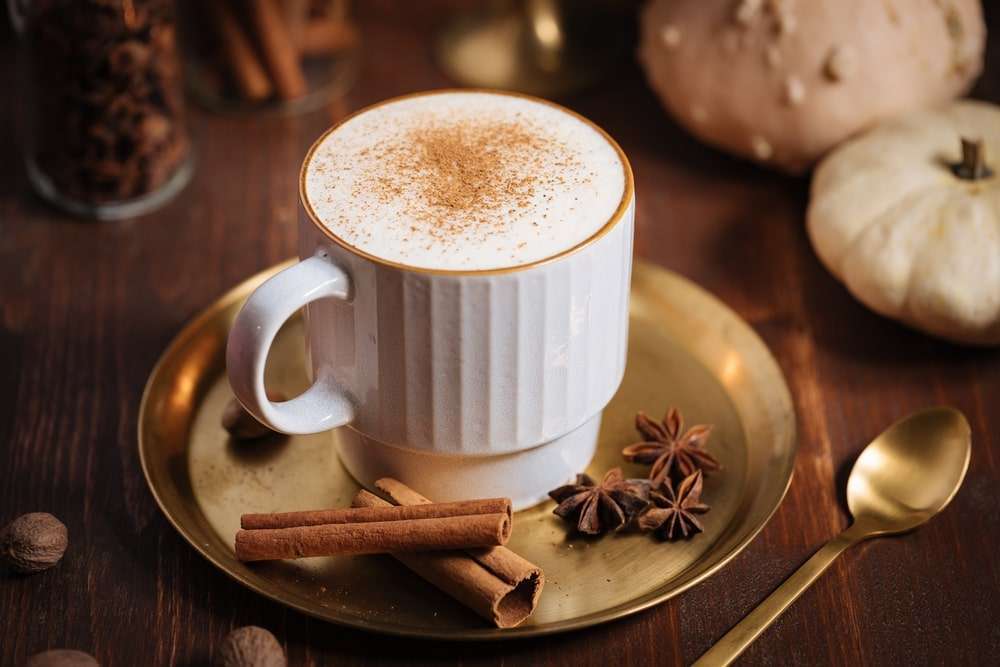 Warm up your mornings with a twist on a classic with our Mushroom Cappuccino recipe, a luxurious blend that combines the rich taste of coffee with the profound depth of mushrooms. This concoction doesn't just awaken your senses but also taps into the potential of mushrooms for mental clarity, infusing your day with an extra edge of focus. The earthy undertones of the mushroom cappuccino are perfectly balanced by the familiar comfort of frothed milk and a hint of spice, making each sip a dive into a creamy, dreamy, and intellectually stimulating experience.
Whether you're looking to elevate your coffee routine or incorporate the benefits of mushrooms into your diet, this mushroom cappuccino is an easy, delectable way to do both. It's a sophisticated yet simple pleasure, promising not just a burst of caffeine but also a nourishing touch to support your well-being.
Ingredients for Mushroom Cappuccino Recipe
150 ml of brewed coffee made with 1 Pack of Trumeta Mushroom Coffee
50 ml of milk, for frothing
A pinch of ground cinnamon
A pinch of ground nutmeg
Optional: 1 star anise for additional spice
Directions
Brew a cup of coffee using Trumeta Mushroom Coffee
In a small saucepan or using a milk frother, heat and froth the milk until it's creamy and has doubled in volume.
Carefully pour the frothed milk over the mushroom coffee, holding back the foam with a spoon and then spooning it on top to create a cappuccino effect.
Gently tap the cup on the counter to settle the contents.
Sprinkle the top with a pinch of cinnamon and nutmeg for a warm, spicy note.
If you're using star anise, place it on the saucer as a garnish.
Serve your Mushroom Cappuccino immediately and enjoy the unique, earthy twist on a classic coffee.
Estimated Nutritional Value
For one serving, the estimated nutritional value is:
Calories: ~35 kcal
Protein: 2g
Carbohydrates: 4g
Fatty Acids: 1g
Dietary Fiber: 0.5g
Simple Mushroom Cappuccino Recipe FAQ
How Can I Make a Dairy-Free Version of a Mushroom Cappuccino?
To make a dairy-free Mushroom Cappuccino, use your choice of plant-based milk like almond, soy, or oat milk. Look for barista blends for better froth, heat gently, froth to creamy perfection, and combine with your mushroom-infused coffee for a vegan-friendly, frothy delight.
What Are Some Tips for Achieving the Perfect Froth in a Mushroom Cappuccino?
For the perfect froth in a Mushroom Cappuccino, use fresh, cold milk and a steam wand or frother until you achieve silky microfoam. Non-dairy milks like oat or almond also froth well. Keep the wand just below the surface to incorporate air smoothly for a rich, velvety texture.
What Is a Mushroom Cappuccino, and How Does It Taste?
A Mushroom Cappuccino is a novel twist on the traditional coffee, blending earthy mushroom powder with rich espresso and velvety froth. The taste is complex and savory, with the umami of mushrooms complementing the deep coffee flavors, finished with the light sweetness of milk foam.